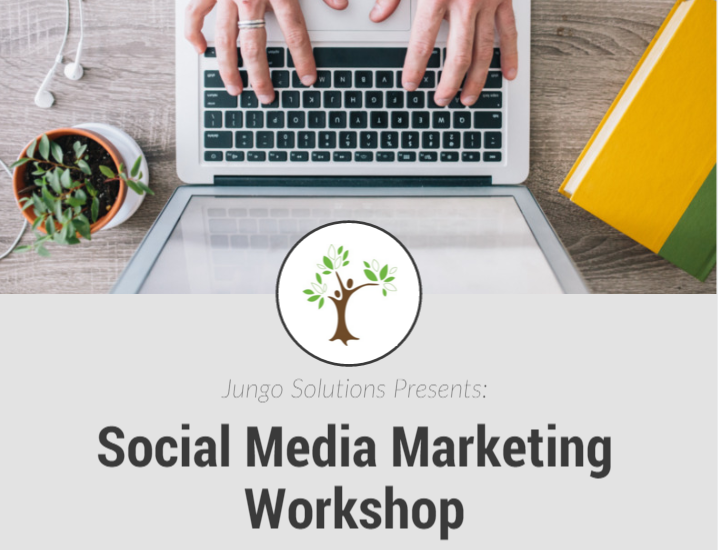 So you have set up your profile pages, but now what?  How do you become proficient in social media marketing?  How do you get social clicks for less than 0.03 cents per click?
These 2-hour sessions show you EVERYTHING you need to stay on the leading edge of social media marketing and use innovative tools to get real business results.  Social media marketing is one of the most efficient ways to market and grow a business – yet many business professionals don't really understand how to use it effectively.
Session 1
Build Your Social Marketing Strategy
Social media overview and trends
Tools to create your social strategy
Social marketing best practices
Content to get engagement
When and where to post for your business
Session 2
Social Media Marketing Amplified
Personalized content building and tools
Measuring social ROI
Using Google Analytics with social media
Advance social marketing skills and tools
Getting the most from social paid ads
( 3 cents a click is possible)
This workshop is an intensive program where participants learn important aspects of social media marketing. The action-oriented training covers social media goals, strategies, content planning, techniques to increase your engagement, analyze your ROI, and marketing tools.  When the participants leave, they will have a customized social media marketing plan for their individual business ready to implement.
It was very one on one and very helpful and lots of great ideas to improve my business marketing.
Susan
We recently attended a social media workshop they were hosting and I would recommend any small business owner to do the same.
Logan
WHEN
Next session will be in January, 2018.  For information on private training, please send an email to info@getjungo.com.
WHERE
Hampton Inn & Suites
in Oakhill (South Austin)
PRICE
Early Bird Pricing*: $125 / session
Regular Registration: $175 / session
Cancellation Policy: 48 hours advance notice for a full refund minus $20 processing fee.
I love that we can offer these workshops to small businesses in Austin. We are able to help the small business owners that cannot afford nor want to outsource a social media company.  In session one, we are basically giving $300 OFF a customized social media strategy. Normally, we charge clients $475 for developing their customize social marketing strategy, but with this workshop participants are guided through the steps creating their own with us walking them through the process. Participants will also gain insight on recommended tools, content planning, content curation, and much more.   After session one, all participants will leave with their personalized social media plan, customized specifically to their business with recommendations from the experts, and ready to implement.  In session two, we take your social  marketing to the next step.  This session teaches how to create a wide variety of content, geting the most from your paid clicks, and how to use insights, analytics, and reports to optimize your performance.  This workshop is perfect for realtors, insurance agents, attorneys, contractors, and other small business owners.  No excuses for putting it off any longer! Kayla, President